Mobile shear baler
RIMO PL6 is a solid solution for metal scrap processing market.
RIMO PL6 mobile shear baler
RIMO PL6 mobile shear baler is designed for pressing and cutting into smaller elements suitable for metal processing plants of various kinds of metal scrap (metal profiles, tubes, car bodies, welded constructions, mixed scrap, etc.). This towable machine allows flexible and effective serving of several metal scrap yards located in separate places. Powerful 485 HP engine, 4 hydraulic pumps, generating 1500 l/min flow, 635 t cutting force, relatively low own weight of 57 tons, closed and safe operator's cab.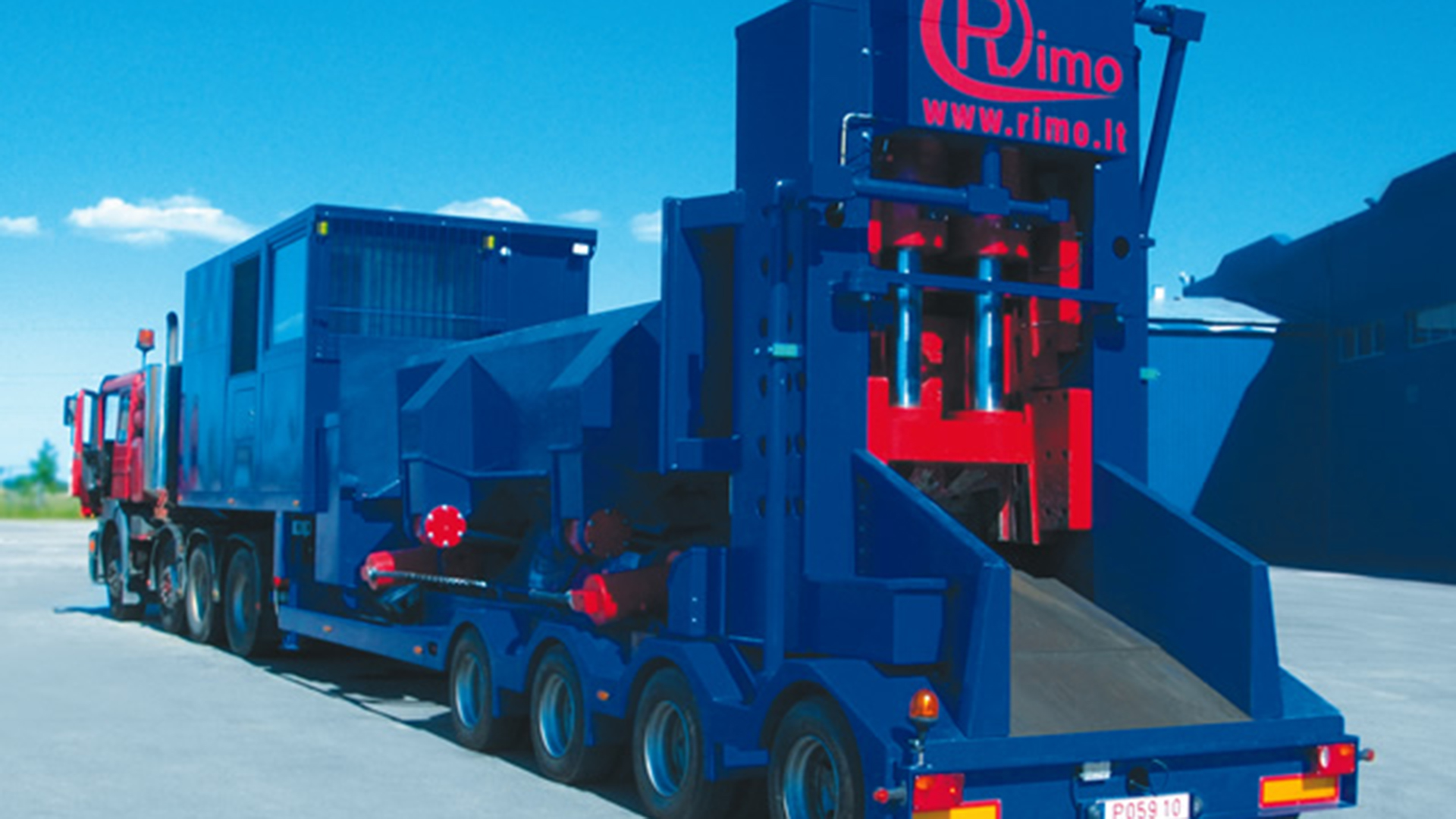 What you should know about RIMO PL6
Automatic cutting cycle
Reinforced pressing chamber
Closed and safe operator's cab
Easily transportable
Remote control option available
Automatic lubrication system for guillotine elements
Technical Data & Specifications